Sam @ FictionallySam tagged me to do the Television Tag. I don't think she understands the amount of shows I've seen, and am still watching. This will be a trainwreck.
1. Favorite shows?
Hello, my name is Michelle and I'm a seriesaholic. I am currently watching about 70-ish shows (help). My favourites include
Brooklyn nine nine, Altered Carbon, Arrow, Black Mirror, Criminal Minds, Doctor Who, Game of Thrones, Grown-ish, iZombie, Killjoys, One Day at a Time, Shameless, Steven Universe, The 100, Westworld and so so so so many others.

---
2. Favorite genre?
Looking at the list, and deciding which ones are actually my top favourite shows, Sci-Fi is probably my favourite genre.
---
3. Least favourite show?
I hate reality shows. Everyone is so fake and it all seems scripted (i don't know how many reality shows actually are). But everyone just gets on my nerves and nothing actually happens.

However, there are some reality shows that I dó like, like Queer Eye!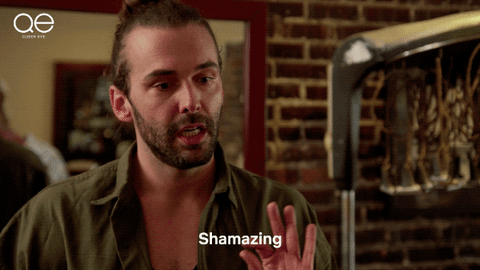 ---
4. Most re-watched show/favourite show to binge watch?
I watch so many shows, I don't really get a chance to bingewatch shows. Sometimes when netflix puts out an entire season in a day, and I follow that show.. yup, I'm watching the entire thing. I watched the latest season of One Day at a Time while writing this post :')
---
5. Do you prefer watching things week-by-week or binge-watching?
I don't always have the time to binge watch shows. Especially because I am dependent on streaming sites and Netflix and not everything is uploaded at the same time. Besides.. I don't have time to binge watch period
---
6. Favorite television characters?
A couple of the Doctors on Doctor who, especially Thirteen, I just love her. Also all the clones played by Tatiana Maslany. And also Liv from iZombie!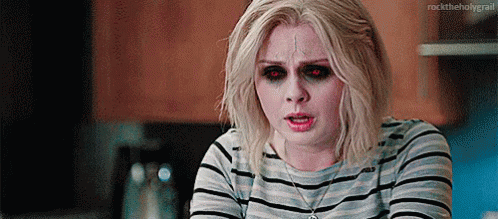 ---
7. Favorite television ships?
Liv and Major (iZombie)
Betty and Jughead (Riverdale)
Toni and Cheryl (Riverdale)
Amy and Jake (Brooklyn nine nine)
Castle and Beckett (Castle)
Also Stiles and Lydia who I will defend until my death.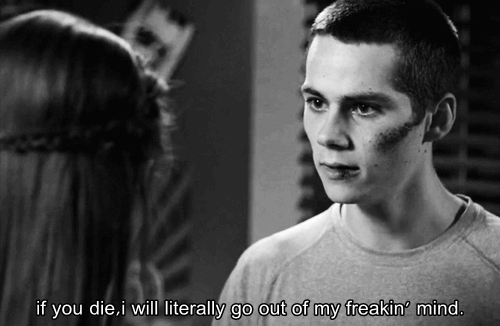 ---
8. Show you could never get into?G
I honestly can't think of a show I couldn't get into.. It's like that with books, I just don't watch things I think I won't like, and then someday I'd see an episode and I think.. damn.. why have I never seen this before?
9. Show you fell out of love with?
Continuum and Lost. I loved both shows, but they got so intricate and confusing I didn't understand anything about the story. So I just gave up.
10. Cancelled too soon?
FIREFLY 😡
11. Guilty pleasure show?
I don't think I have a guilty pleasure show? If I have nothing to watch and want to relax, I usually rewatch tv shows, or I watch gamers on youtube.
12. What are you currently watching?
Well, you've asked for it. Here are all the shows I'm currently watching:
American Horror Story
Arrow
Black Lightning
Black Mirror
Blindspot
Brooklyn Nine-Nine
Charmed
Criminal Minds
DC's Legends of Tomorrow
Deadly Class
Doctor Who
Dynasty
Famous in Love
FBI
Game of Thrones
Good Witch
Gotham
Grown-ish
Hawaii Five-0
Into the Badlands
iZombie
Jane the Virgin
Killjoys
Legacies
Lucifer
Marvel's Agents of S.H.I.E.L.D.
Modern Family
On My Block
One Day at a Time
Riverdale
S.W.A.T.
Santa Clarita Diet
Shameless
Star Trek: Discovery
Steven Universe
Stranger Things
Supergirl
Supernatural
Superstore
Take Two
The 100
The Bold Type
The Chilling Adventures of Sabrina
The Flash
The Good Doctor
The Good Place
The Last Ship
The Rookie
Titans
Van Helsing
Westworld
When Calls the Heart
Wynonna Earp
You
Younger
I think that's it? Honestly I log these on a website but I don't think I log everything I watch :') sooooo… yeah. Addict.
We can all agree that we're not going to mention my addiction anywhere right? … RIGHT?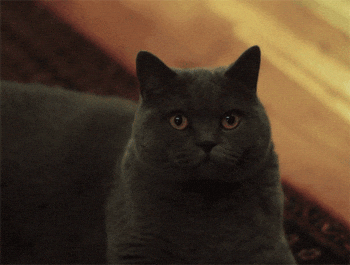 So, to tag new people. So many people I know have already done this tag, sooooo.. I'm just going to tag people.
Anniek @Anniekslibrary | Hâf @The Library Looter | Steph @Bookslovereaders | Kait @KaitlynGosia |Anthea @Proud Book Reviews | Lottie @Lottie is Writing
Suffer through this like I have
Until next time,
Michelle