Well hello there, and welcome to my valentine's post. I'm not into valentine's that much, but I couldn't think of a better day to pay tribute to a couple of my favourite couples. I thought about doing a top 5 or top 10, but I appreciate all of these couples and I don't know if I would be able to actually rate them. And if I include couples from books and tv series I don't think 5 or 10 would be enough. Honestly, I'm just winging this, because if I really think about it, this list would never end. So, let's start, shall we? OH. So since this list will cover couples, I hope you understand that it'll have major spoilers for books/movies/tvseries as hardly any of them start with a couple that ends with that same couple.
---
Clexa
I loved this couple since the beginning. I don't know why, but Lexa was this badass chick and we saw so many hints of Clarke being bisexual I was so scared that that was all it's going to be, hints. And then we got this amazing relationship, which yeah, could be better, but was so loving and gaaahhh.. I still get happy when I think back. I own multiple artprints and also Lexa's and Clarke's funko's. I'm trash for Clexa.
---
Bughead
Which of course consists of Jughead and Betty, from the Archie comics, or most recently known from Riverdale. Now, I wasn't happy when this first happened. I adore Jughead, I read the comics and Jughead is asexual. I was so psyched when they announced the comics were made into a series! But I don't think other people were psyched to get an asexual character.. especially in a tv series that's directed to young adults.. who are exploring their sexuality (honestly that just makes it better if he was asexual). BUT. I love Jughead and I love Betty and I love the actors who play them and they've really played it well. I like how the series is progressing so.. it's less maddening.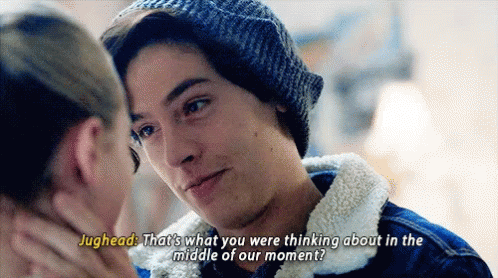 ---
Peraltiago
So this was originally called Jake and Amy, but this afternoon I read Isabelle's blogpost and she put their shipname as Peraltiago (a mashup of their last names). For those who don't know them, they're from Brooklyn Nine Nine. I adore this entire series and everyone in this series, I might write a post about it one day, but right now it's about Jake and Amy. This is basically a haters to lovers kind of thing. They challenged eachother at the start of the series and THEY'RE JUST SO CUTE! They're constantly super supportive of eachother and instead of having challenges against one another, they challenge eachother, so they get better in things they do in life. IT'S SO ADORABLE ❤
---
Levi and Cath
So hey, this is the first real bookish couple I guess? They're from Fangirl by Rainbow Rowell and so cute. Cath is a real introvert and I Levi gets her out of her shell (which is not what guys or guys that are into introverts have to do, it was just this kind of story). He just appreciates her for who she is and I am there for that! He's not ashamed of joining her stories, I guess that's something that happens with every couple, when they really like eachother. I just really like this particular couple.
---
Aelin and Rowan
So. Rowaelin. Honestly, I would die for Aelin, but Rowan and Aelin together? Wow. This, like Jake and Amy, are haters to lovers and I discovered I love this trope if it's done right. If both people are good people that hate eachother, but not really. What I like most about this couple is that they're both strong, but they make eachother stronger. They make eachother better, it's just such a good combination. Aelin is more of a free spirit, Rowan is the calm, old spirit. She riles him up, makes jokes, which in my opinion he desperately needs because sometimes he's just a grumpy old man. And he turns out to this supersoft man and I just love it okay, hard exterior, soft interior yaaaaaaaas.
---
Bones and Booth
Alright, so I think Bones was the first show that was broadcasted on Dutch tv that I was actually interested in. I loved biology and anthropology and I sometimes felt a bit like Bones. A bit turned into myself, focusing on science. And I wanted my Booth, honestly, I still do! Like Cath and Levi, Booth helps Bones get out of her shell, which she really needs. And it's not like she completely changes, but she starts to understand the world a bit more, and empathy. It's just a very heartfelt relationship okay, and things happen that worry me and ugh ❤ Nothing but love
---
Simon and Blue
Simon vs the Homosapiens Agenda and the movie Love, Simon based upon that book was such a hit, I'd be surprised if people still don't know who Simon is. Simon himself was such a cutie. I felt for him so much.. while his coming out was better than mine, he really had a rough time. I mean, when someone does something to you that should have been your own. And then Simons desperation to find Blue, the one he finally connected with without actually knowing who he is. It's amazing to see how Simon discovers himself while looking for Blue.
---
Emi and Ava
I recently posted a review about Everything Leads to You by Nina LaCour, which feature Emi and Ava. This couple is just adorable, they grow towards eachother during the story and connect over their love of film and some other things that you know, happen in the book. It's such a slow burn, which I usually hate, but this is absolutely adorable.
---
Stydia
I ALMOST FORGOT STYDIA!! (Thank you Clo) Seperately known as Stiles and Lydia from Teen Wolf. I am currently rewatching this show and I am still so much in love with Stiles and Lydia, and Stydia. They're just so strong together, and Lydia is super smart and has to dumb herself down to not seem bitchy, because I guess that's what teenage guys think when they see a hot and smart woman. And Stiles, oh man Stiles. He's so brave and smart and adorable and clumsy. I love him so much. But together, even so early in the season, Stiles stops what he has to do (you know it's a matter of life and death in Teen Wolf), to comfort Lydia. I'm sure he would drop everything everytime to make sure she is alright. And she, you know, gradually starts to appreciate him. And she finds out that he's pretty much all she wanted. That he thinks of her as an equal (or better than him), instead of just a dumb girl. Sigh. Fave couple.
---
All these couple belong together. They are what I want to achieve in my relationships.. I need someone that makes me stronger, that teaches me to be better, who will pull me out of my comfortzone in order to let me experience new things that I would have never done by myself. And yes I purposely didn't include Rhys and Feyre, or any of the couple from HP. While I love them, I've seen them everywhere (ok Aelin and Rowan aswell, I just love them more).

Well, I'm spending my Valentine's day at work since I have a conference until late at night. But I would probably just spend it in bed if I got home on time.. Watching Teen Wolf, taking a bath. SELFLOVE.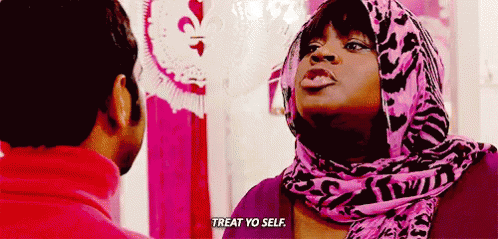 Do you agree with some of my couples? Is there one you really absolutely love? Tell me about it ❤
Until next time,
Michelle