Since my blog is so new, I've got all these ideas I want to introduce. This is a new one in which I talk about 5 fictional 'things' I love, or hate, or am not interested in. Today I'm talking (kinda squealing but you can't hear me so.. talking it is.) about fictional worlds I would loooooove to live in! I'm sure we've all had the feeling that we wanted to live somewhere else when new worlds were introduced to us through books. I have loads of favourites, but these are high on my list!
Velaris
Ever since I've read the ACOTAR trilogy, I've wanted to see Velaris for myself. It's a place for dreamers, and who doesn't want to see the Rainbow of Velaris? I'm not an artist myself.. but to see hundreds of galleries, potters' compounds, sculpture gardens.. It would be such an amazing experience to see everyone else's art. To see their dreams made flesh. Jup, transport me there right away. And you know.. if I can be a High Fae, that would be a great extra.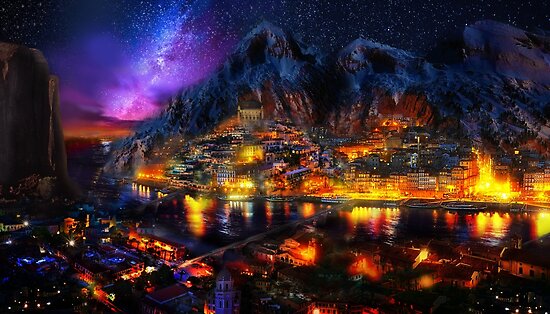 Harry Potter Wizarding World
I may not love Harry Potter as much as the average person (don't ask me why, especially if you're a big fan, I'm sure I'll just offend you), I do like the world. If I was able to live in the Harry Potter Wizarding World, and be a witch, go to Hogwarts or any of the other magic schools, take classes, be something amazing, sure. I love magic with all my heart and I would love to be a part of this world.
Source images: Kazu Kibuishi
Valerian and the city of a thousand planets
Are you kidding me? This world would be a-ma-zing! I have never seen such an amazing, incredibly beautiful place. I'm pretty sure that whatever you imagine, it's there.. I don't think I can ever watch the movie enough times. Every time I watch it, I discover something new, some place I'd rather be. Sure, every fictional place has it's bad parts, but that's not a reason to not want to be somewhere.
Marvel Universe
In a universe where there's alway a way to get powers, where being different isn't something you need to fear (unless you want to do bad things, in that case, you should be afraid). I would love to be able to fight something alien, or just evil. I'm not sure I'd survive for very long, but it'd be awesome to join the heroes I've been admiring for so long (I know admiring might not be the right word, but still, doesn't everyone want to be a superhero?).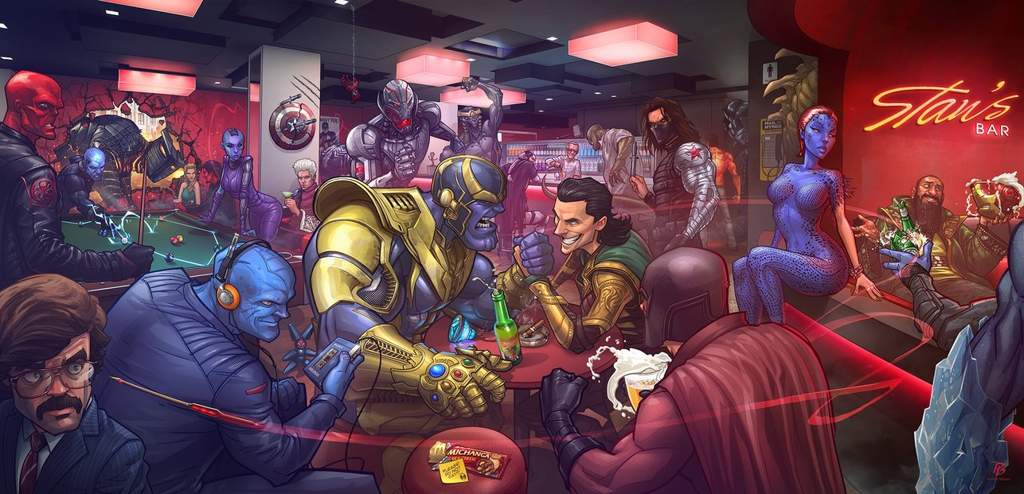 The Illuminae world.. or just.. space
Space is amazing! I want to go to space! Sci-fi might be my favourite genre. Books that involve the description of alien planets are definitely my favourite. Not just in books, I feel like it's incredibly selfish when people say they don't believe in alien life. It just can't be possible that the universe is so vast, and we're the only living thing in there. I can't believe it. I would have loved to be alive in a world where we were actually going to space, not like we're now, but move to different planets, fly around in space, see other planets. It'll always be a dream.
Are these the world you'd want to live in? Let me know in the comments (or, if you're feeling inspired, make your own post!) I'd love to read about your favourite worlds!
Until next time,
Michelle