The worst part of reading and collecting books is all the things surrounding books that I don't agree with. I usually don't get annoyed fast. Especially when people do things to their own books. I honestly don't care if you dogear, or make dresses out of books. I like looking at the latter and people will only buy extra books because of it.
But! There are things that do annoy me and being the salty person that I sometimes am, I decided to share a few of the things that annoy me with you! I'll dedicate a few different posts to it since I don't want to be tóó salty. Let's start!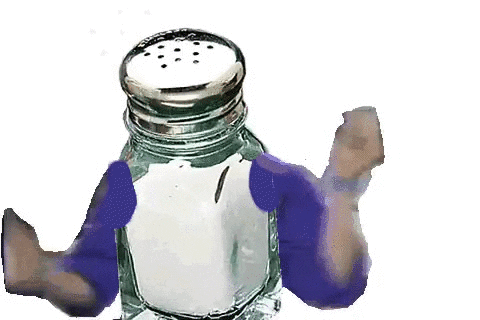 Love triangles
This is seriously such a downer when I'm reading books. If you have to make two people 'fight' about the MC, you're doing it wrong. It seems that girls in YA are always confused and don't know what they want with their life. They're always facing these huge world altering disasters, and two love interests is all they're worried about? I'll let you know in a later post how dumb love triangles are and the ways writers 'solve' them.
---
Stickers on book covers
Or even worse, things that look like stickers, but are actually printed on books. What do people think? Gosh, someone spent so much time designing this bookcover, LET'S RUIN IT. Stickers don't have to be bad, it depends on the texture of the bookcover and I guess the glue that's used on the back of the stickers? Some are easily removable, but some of them are pains in the butts. I just don't see the point. put an extra line in the book or something.
---
Books with a massive author photo on the back
I know what the author looks like since 99% of them time I looked up the book and/or author on Goodreads or any other website to see if the book is first in the series, or if they've written other books. I need a synopsis. I need to know what the book is about when I take it out of my bookcase, when it's been there for months .. covered by the 100 other books I bought and haven't read yet. Which is not the point!
---
Excessive descriptions
I don't mind descriptions, ya girl loves worldbuilding, understanding what the world or objects look/feel/smell like. But sometimes it is just too much. I don't think anyone likes it when all things that make an appearance in a book are described to you like you're a blind person. Especially not when it's repeated and repeated. I need world and characterbuilding. Not just one of them.
---
Changing cover designs
Covers are such a personal thing to authors, even though most of the time they don't really get a say in it. Sometimes they do, and those book covers mean so much more to me then. And then someone decides to do a dman cover change midseries. You all know of at least one series that this happened to. Sometimes it means you get these ugly ass covers which you hate. And you will never get this amazing series in the same beautiful colours.
---
I have a lot of salt in me, and I need to get rid of some of these angry feelings or I'll keep being salty about it forever (I might still be but no one knows). Do you recognize yourself in any of these pet peeves? Do you have others (they might come back in a later bookish pet peeves post!)
Until next time,
Michelle