Today I'm going to use Clo's prompt 'You'd Be Better As a Book' and talk about movies/series that I think would have been better as a book. The prompt is part of Clo's hosting days for Bookending Events, which was created by Sam@Fictionally Sam and Clo@Book Dragons.
It's no secret that I'm addicted to movies and tv series. I usually do three things at the same time and while the tv is usually on on the background, I take up everything, which allows me to watch over 70 tv shows I think? And there have been a couple of tvshows that I would love to see as books, so characters can be more explored and added to.
Faking It
I was really looking forward to this show! Especially since it was on MTV, so I felt like they didn't have as many restrictions as other shows. Unfortunately, I didn't really like it on screen. This show would definitely be so much better as a book. It would actually be an awesome contemporary. I think the main reason for that is that there were SO many feeling involved, and I always think that on paper you can describe it so much better. Ugh, I honestly didn't know I felt like this before starting with this prompt, it I really want this book 😭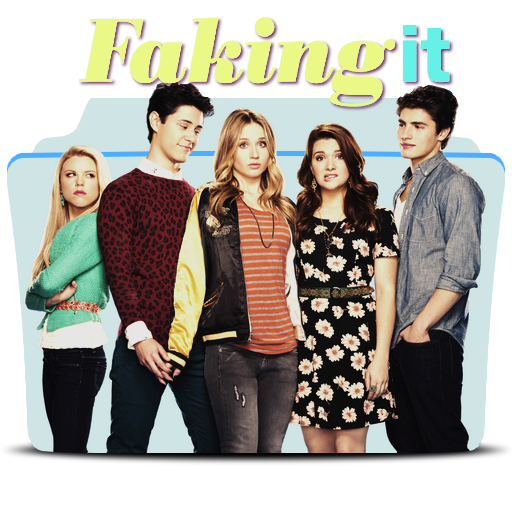 ---
Powerless
Powerless takes place in a universe with lots of superheroes and the people from Wayne Security (the company where the story takes place) are pretty much the R&D department for victims of superheroes vs villains fight. While it was really cool on screen (honestly I just love superheroes and everything that comes with it), I would have loves this as a graphic novel! While I sometimes worry it might lose it's magic when it comes to showing actual powers, that hasn't happened in the comics either, so I'm certain it wouldn't happen this time either (you don't even see that many powers anyway, since it's centered around the 'normal people').
---
Stitchers
Stitchers is such a cool concept!! Stitching into the brains of recently deceased people to find out who murdered them?! I really loved the show, but I felt like it fell short sometimes. It really spoke to me scientifically, but it was very limited on the backstory of some people. I know that it added an extra layer of mystery to the story, one that got explored later on, but it was really hard to focus sometimes, and that made me sad.

---
That's it for now! I might actually take this to the next level and flesh these examples (and more) out more later. I have a lot of rants hidden in a secret closet in my brain and it's about time I let them free. Do you have any tv shows or movies you'd rather see as a book? Head over to Clo's post and do her prompt! And while you're at it, look at the other Bookending Spring prompts too, they're SO much fun!
Until next time,
Michelle